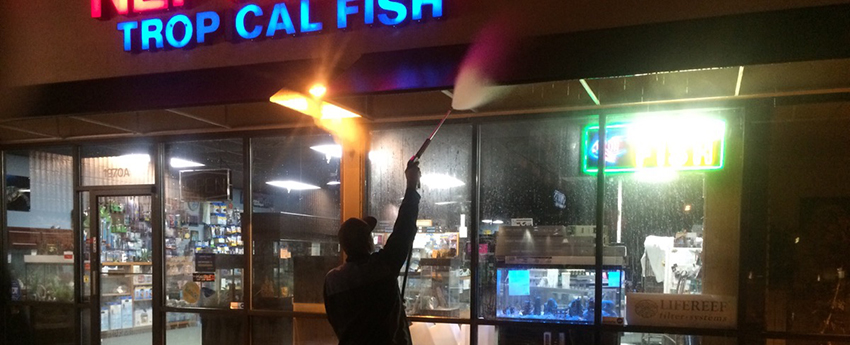 Denver Awning Cleaning Services
Awnings are a beautiful and attractive part in any business establishment but they can also be very easily overlooked. Without regular care and maintenance, it can collect dust, grime and dirt and can actually leave a negative effect on your business. Our awning cleaning service shows potential customers and clients that you take care of even the minutest details of your business before it goes neglected.
Restore the Beauty of Your Awnings
Awnings can usually be cleaned using a very mild soap and brush technique but, depending on the level of dirt, may also require soft washing. These charming parts of the business are not just there for aesthetics but are also used as protection against the sun and rain. The gentle cleaning solutions that we apply to the awnings are guaranteed safe for the protective coating and so it does not do damage to the fabric or the environment yet very effective to take out even the most stubborn dirt.
Because of its exposed nature, awnings can easily get damaged or stained so you have to make sure that they are checked and cleaned on a regular basis. Taking it for granted can lead to costly repairs and replacements that you would rather want to avoid. Make sure to take care of your awnings as they are among the first things that people see of your business.