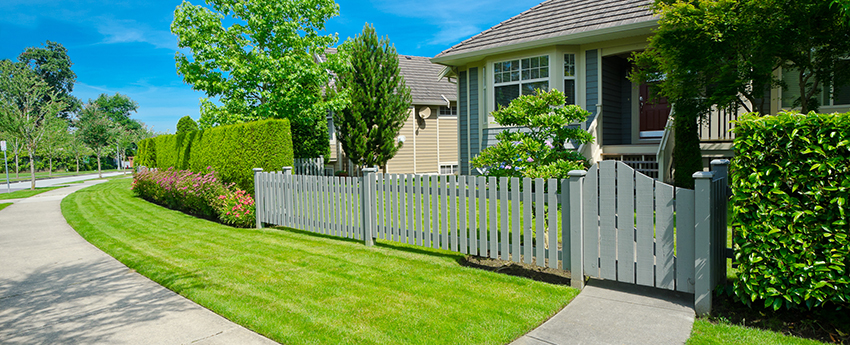 Denver Residential Sidewalk Cleaning Services
We try our best to maintain the value of our homes by keeping them as clean and goodlooking as possible; after all, the house is the biggest investment we could ever make in our life. But, we seem to forget and skip over one other very important item that also needs cleaning…
Are Your Sidewalks Still Increasing Your House's Curb Appeal?
When it comes to determining the value of our homes, we always seem to also consider the structure's interior and exterior assets. Many times, we tend to forget that there is yet another part of the puzzle and we only need to take a few steps back to see it.
Sidewalks are also very important elements of a home in that it shows just how meticulous and detailed you are in keeping your property in its best condition. No one wants a crumbly sidewalk saturated with dirt and grime – your neighbors would certainly think that the residents in that particular home are slobs. You wouldn't just clean up your backyard and leave your sidewalks neglected, would you?
Our Crew Has the Best and Fastest Solution to Dirty Sidewalks
Cleaning the house, taking care of the family and going to work is enough to keep a homeowner busy and adding sidewalk cleaning into the list just makes it hard. Hey – don't worry about it because our team of expert technicians can help get back the look of your sidewalk and remove all those unpleasant dirt and stains out.
Residential Sidewalk Cleaning Using State of the Art Equipment
Our Colorado Pro Wash team knows how difficult it can be to remove stains and gums from sidewalks. We make sure that these things do not stay where they do not belong – we do not want it to leave a negative impression to your home's overall appearance. Our team does not just know how to remove stains, all while taking care of the concrete, but we also have the right equipment to do the job right the first time. We are environment friendly and are compliant with the latest EPA regulations.
Clean sidewalks can add curb appeal and increase the value of your home and we will help you achieve that.